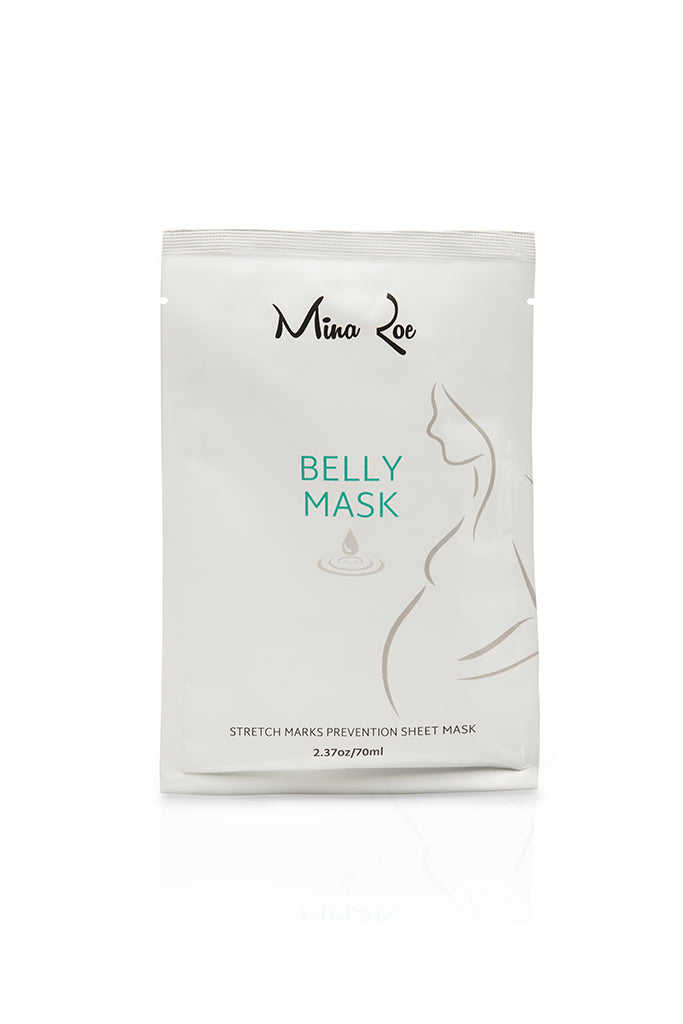 Belly Mask (pack of 4)
Belly Mask (pack of 4)
Regular price
Dhs. 166.00
Dhs. 166.00
Belly facials? Yes... it's a thing and ours actually work! Mina Roe's soothing and hydrating sheet mask is the ultimate self-care mama moment that will leave you feeling pampered and your skin glowing!
It's a targeted treatment for bellies that reduces your chances of getting stretch marks during pregnancy and postpartum.
Mina Roe's Belly Mask is soaked in six superfood oils as well as skin care's favorite superhero, collagen. Place this refreshing and comforting sheet mask over your belly for 10 to 15 minutes will moisturize and strengthen your skin to prevent stretch marks. Our one-size-fits-all Belly Mask will fit perfectly — no matter where you are in your pregnancy journey.
Ingredients: Grape Seed Oil, Avocado Oil, Shea Butter, Jojoba Oil, Chamomile Oil, Lavender Oil, Collagen (Seaweed), Calendula Oil, Citrus Grandis (Grapefruit) peel Oil, Sweet Almond Oil, Olive Oil, Argania Spinosa Kernel Oil, Centella Asiatica Extract, Camellia Japonica Seed Oil, Butylene Glycol, Carbomer, Xanthan Gum, Sodium Hyaluronate, Vitamin E, Vitamins A, Water.
Discontinue use if irritation occurs.
Size chart